Commercial Property
Make your business more competitive with lower energy costs
Finance up to 100% of energy efficiency and renewable energy projects on commercial property in the City of Edmonton
An investment in energy efficiency or renewable energy is an investment in the long-term sustainability of your business. Energy efficiency cuts your costs every month while solar electricity gives you the energy independence to insulate your business against price shocks.
The only question is how to finance these upgrades. With the Clean Energy Improvement Program, you can start saving sooner than you think.
Where is this program available?
The City of Edmonton's program is currently closed to new pre-qualification submissions.
The program is planned to re-open in spring 2024. For notifications, please sign up for email updates.
How we help commercial property owners
The Clean Energy Improvement Program is a new, flexible way to finance energy efficiency and renewable energy upgrades. Repayment is made conveniently through your regular property tax bill and interest rates are competitive.
What's more, the project financing is tied to the property, not the property owner. So you can save money now without worrying about what happens when you sell your property.
Plus:
Finance up to 100% of eligible project costs
Enjoy long repayment terms (up to 20 years for some upgrades).
Pay off the project's balance at any time.
Competitive advantages
This program is Alberta's version of property assessed clean energy (PACE) tailored for our province. Businesses can benefit from many advantages compared to traditional loans. The Clean Energy Improvement Program provides long-term financing that preserves working capital and increases property value and marketability.
Discover eligible commercial upgrades
Discover upgrades that can lower your utility bill and enhance your property's value.
Heating, Ventilation & Air Conditioning
Warm in the winter, cool in the summer. The right upgrades can help occupants be more comfortable while saving you money.
Renewable Energy, Solar PV & Thermal
Give your business energy independence. Generate electricity with a solar PV system, and store it with battery energy storage.
Lighting
Show your business in a better light. Modern lighting fixtures and controls output better quality, more pleasing light while also saving energy.
Water Heating
Heat up water, not your energy bills. Upgrade to a tankless gas water heater and add a drain water heat recovery system to save more.
Doors, Windows, Insulation & Air Sealing
Don't leave customers feeling chilly. Upgrade insulation, windows and air sealing to keep business hopping.
Commercial Kitchen
If you can't take the heat— maybe you just need a smart ventilation system. Create a comfortable space for staff while saving energy.
Motors and Drives
You might hustle 24/7 but your building's equipment doesn't have to. Variable speed drives for HVAC offer big energy savings.
Find a Qualified Contractor
CEIP Qualified Contractors are energy efficiency and renewable energy companies based in Alberta. In order to be eligible for financing from the Clean Energy Improvement Program, your projects must be completed by a Qualified Contractor.
Eligible participants
An applicant must be the current legal owner of an eligible property located in a participating municipality with an ownership and corresponding tax payment history of at least five consecutive years.
There are two eligible commercial property categories: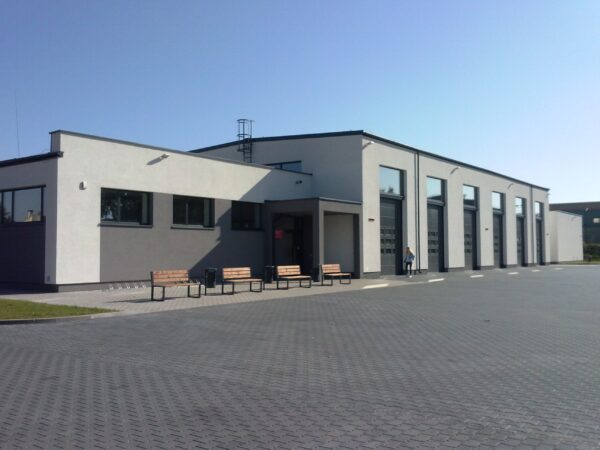 Non-Residential Properties
General commercial property used for business activities, including corporate offices, retail (e.g., shopping centres, stores and restaurants), and accommodations (e.g., hotels and motels)
Non designated industrial property used for manufacturing, warehousing, distribution, contractors' shops or other industrial purposes
Special purpose property that was built to suit a specific purpose and, therefore, presents limited opportunities to be used in a way that was not originally intended (e.g., church, museum, recreational facility, golf course, performing arts facility)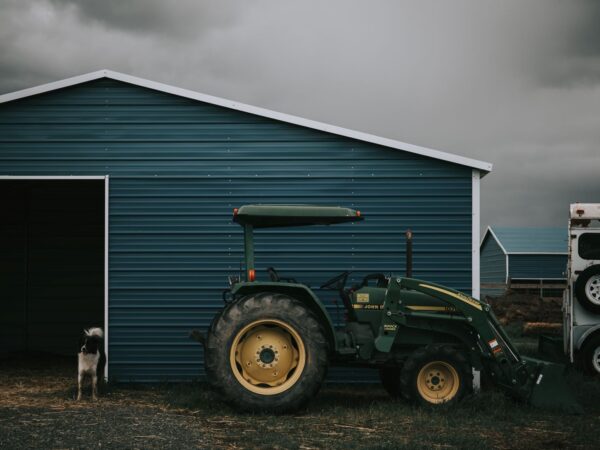 Farm Land
Land that is used for farming operations as defined in Alberta's Matters Relating to Assessment and Taxation Regulation (MRAT), 2018.
Steps
If you own non-residential or farm land property in a participating municipality and would like to apply to the Clean Energy Improvement Program, here are the next steps.
PRE-QUALIFY Read your municipality's Program Terms and Conditions. Complete and submit the Pre-Qualification Form. With the form, you will need to provide an ASHRAE Level 2 audit report OR a quote to show you have an audit booked AND a full feasibility study for any renewable energy upgrades you plan to complete (except for solar PV). The form will be available on each municipality's program page.
PROJECT APPLICATION Once pre-qualified, and with your ASHRAE report in hand, choose your upgrades. Select Qualified Contractors from our directory and get quotes for your upgrades (we recommend getting at least three). Complete and submit the Project Application Form and required supporting documents. If you have a local contractor in mind but they are not on the list, they can easily apply to become a CEIP Qualified Contractor.
AGREEMENTS Once your project is approved, you will sign a Clean Energy Improvement Agreement and a Project Agreement.
INSTALLATION Your Qualified Contractor(s) will install your upgrades. After each upgrade is installed, submit an Upgrade Completion Form with required supporting documents. Alberta Municipalities will then pay your contractor(s).
Post-project MemoAfter all upgrades being financed through CEIP are installed, have your energy audit engineering consultant complete a post-project Memo to determine the energy and greenhouse gas emissions savings and verify the installation. Submit this Memo to Alberta Municipalities.
REPAYMENT The project cost financed through the program will be added to your property's tax bill for repayment.
Get started
The Clean Energy Improvement Program is available to commercial property owners in participating Alberta municipalities. Learn more about the terms and conditions and incentives available in each community.
The Clean Energy Improvement Program is delivered by Alberta Municipalities in partnership with municipalities across Alberta.